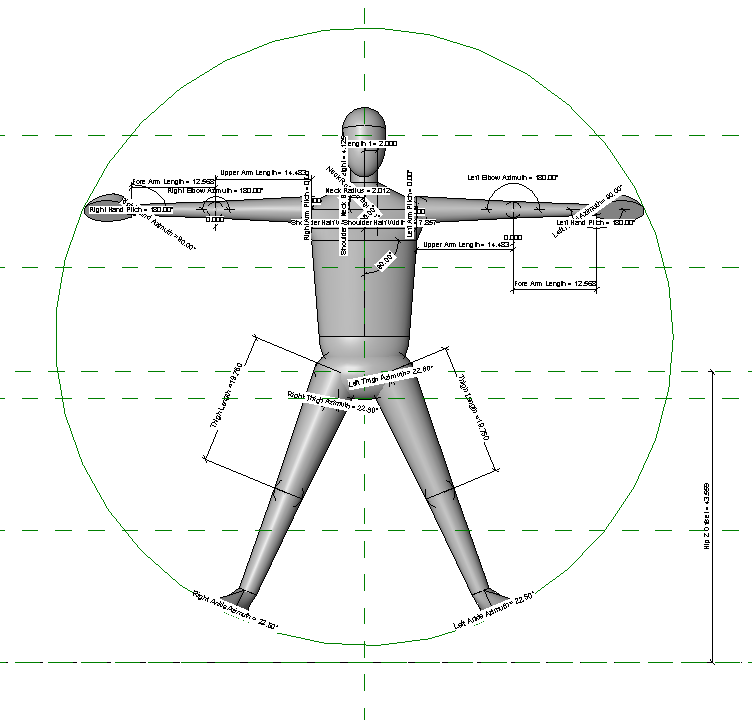 Meet the latest version of our human Revit family
Back when Andekan first started, we built a Revit person family that we called Andy. Andy was a chance to show off our Revit family-fu, while offering something that anyone working in projects would find useful.
Andy was an immediate hit with design firms and consultants looking to quickly bring their 3D views and renders to life. Subsequently, we managed to put out a couple more versions that extended his capabilities. We saw a bright future ahead for our dear Revit human.
But Andy, distracted by his early fame, soon fell in with the wrong crowd and his life spiralled out of control. By which of course I mean that we, his makers, got distracted by other priorities and never quite got back to giving Andy the attention he deserved…until now!
Today we're excited to re-introduce Andy – back and better than ever for Revit 2017+
Our new Andy 4.0 is a breeze to use and packs a lot into his slender 676KB frame. The family comes with 48 pre-defined types covering a range of common actions and body profiles. Quickly select different types to populate your views with scenes of men, women and children walking, standing, sitting, running and more.
Andy 4.0 is available for just $48 USD in our content store. And we're offering a special deal for our blog readers eager to get their hands on this versatile Revit family. You can save 50% if you purchase Andy 4.0 before the end of the week. Just use code ANDYRETURNS at checkout before midnight US Pacific on Friday, December 8th.
Here's a taste of some of the many shapes Andy 4.0 can take. Whether male, female, big or small, Andy can do it all.
Head over to our content store now to get your copy of Andy 4.0 and find more details on all the ways Andy can appear in your project views.