Andy re-creates the iconic photo of 20th century construction
We always try to keep testing our Revit families in different environments over time to ensure optimal performance. Our Revit entourage family, Andy, is no exception.
In Andy's case, however, we like to have a bit more fun with the testing. We put him into famous backdrops or classic movie scenes, turn him into characters, and generally see what kind of interesting situations we can create for him in Revit.
Here we've made an homage to a dangerous time in construction. We didn't feel it necessary to model a lunchbox family. And we couldn't endorse smoking, hence no cigarettes. Let's just say they're wearing patches.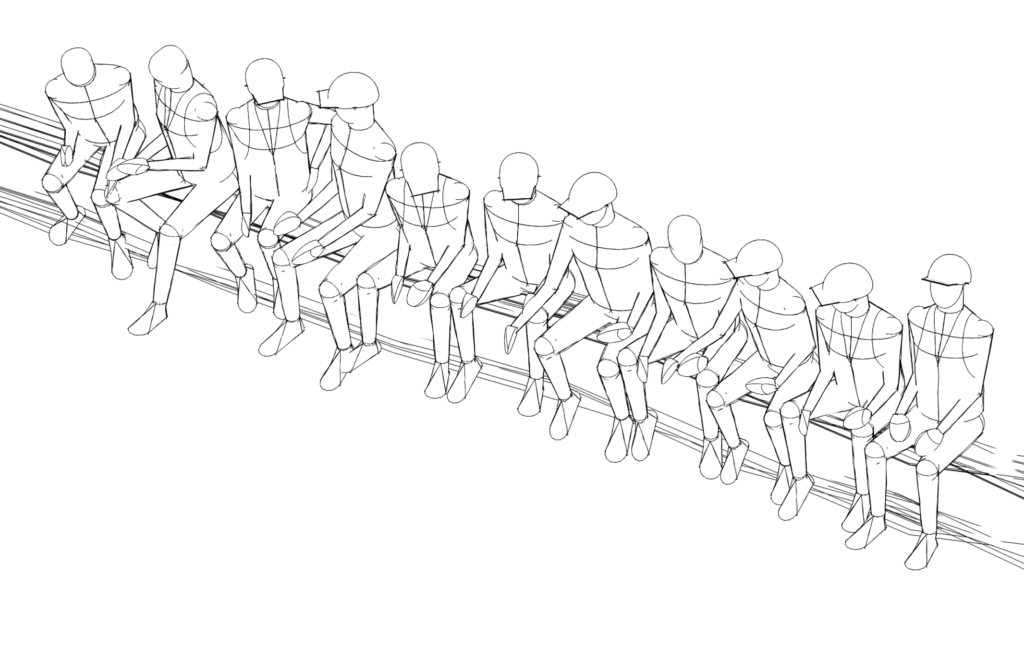 We'll continue sharing some of these creative renders each month. Beyond their entertainment value, they help to demonstrate how flexible and useful Andy can be for bringing a Revit project to life.

Andy is available to download for free and comes with a type catalogue covering a variety of postures.
Have an idea for where you'd like to see Andy show up next? Send us a tweet or message us on Instagram to let us know.